OK this game is a bit like Ty the Tasmanian Tiger. It's a 3d platformer with an Australian animal as the main character, except Kao the Kangaroo is a mish mash of a whole bunch of different things and it isn't Australian themed. There's beavers, and bears and those big African Parrots, sharks and loads of other stuff.
The first one is available on PC and on Gameboy Advanced, and some other things maybe, but I know NOTHING about it, I've never seen it in a shop. I did play the GBA version which I downloaded a ROM of, but I didn't really play it much because it sucked lol.
Kao the Kangaroo Round 2
This is one of the most replayed games of my childhood.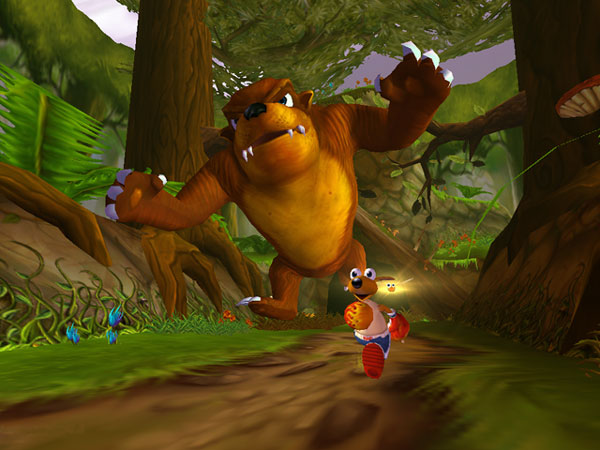 This game is
loads
of fun. Kao is a boxing kangaroo and he has to rescue his friends. The Hunter is capturing all the animals and Kao needs to find them. Guide him through Forest, Lava, Ice and water until you have enough coins to get past the guard to the Hunter's city, and then fight the hunter.
There's loads of power-ups to unlock with yellow stars, and minigames with purple crystals. These can be hard to find as there's heaps of hidden rooms in the game. I spent a good amount of my childhood trying to find them all.

_________________
Avatar is by Sadiki <3